For students and graduates
Are you looking for a job or want to have a clear idea of what career you are heading for in the future? ŠANCE Islands Job Fair is here for you!
Starting from spring 2021, both IN-PERSON and ONLINE editions will be held each year.
IN-PERSON JOB FAIR
A traditional, "offline" Job Fair takes place at Prague University of Economics and Business at Rajská building. It is normally held twice a year – in March and in October, for a three-day period – Tuesday to Thursday, between 10:00 and 16:30. Due to high interest, there are different companies / institutions presenting each day. The booths are custom for each exhibitor and must be at most 1,5m x 3m. The fair is visited by thousands of students and alumni each day. Even for graduates there is always a rich accompanying programme.
The next in-person Job Fair will be held between 19. 10. – 21. 10. 2021. The October Job Fair will be held at school only if the pandemic situation allows us to do so. In case the restrictions are still tight, a virtual form of the fair will take place instead.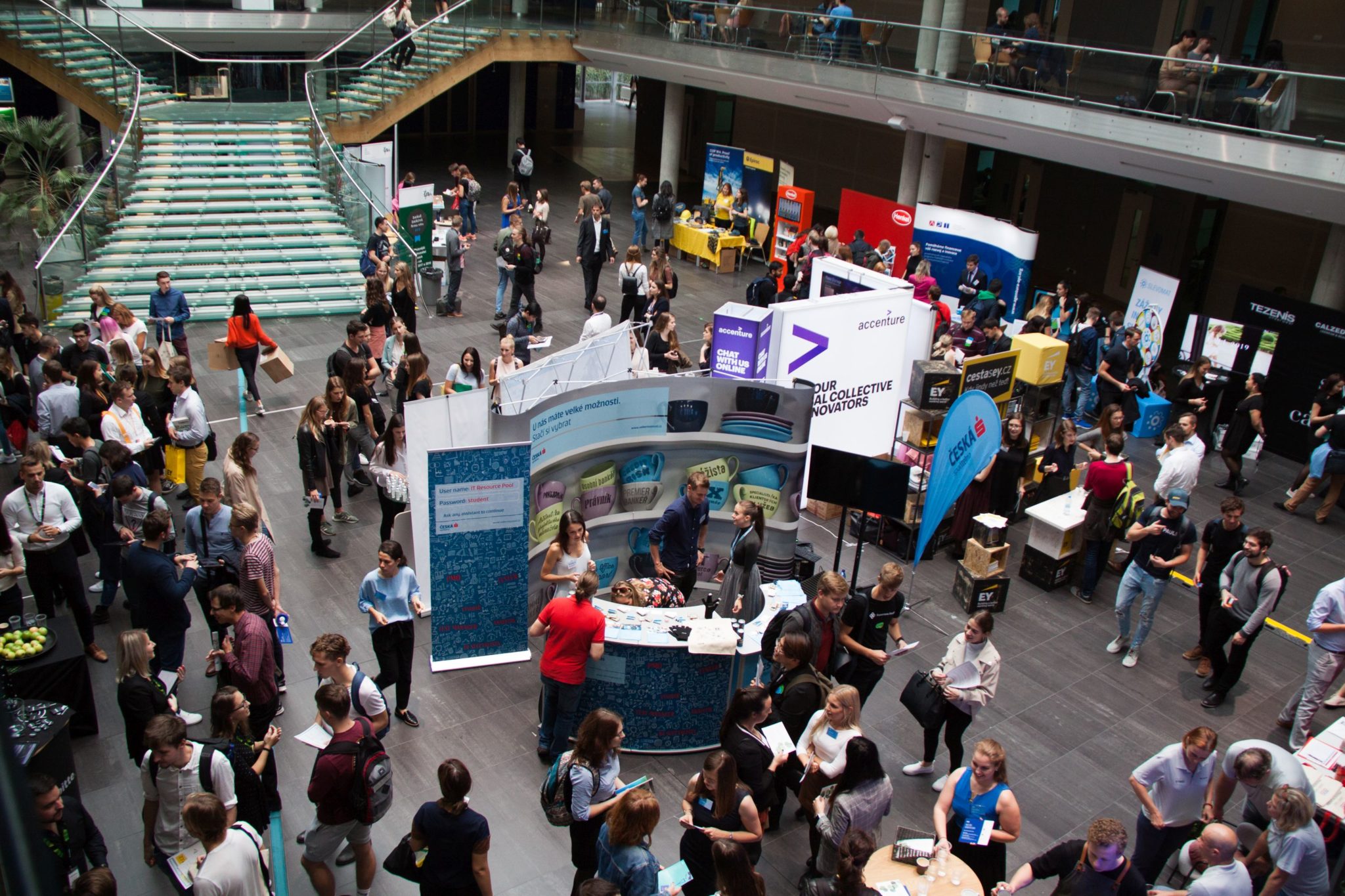 VIRTUAL JOB FAIR
Once a year we will host a virtual fair held at a special 3D platform. The software shares similarities with a computer game, where each visitor has their own avatar to roam around a virtual world. Upon visiting a virtual booth, visitor's camera and microphone switches on and real time connection among each person is then engaged. The experience is as close as it can be to real life face-to-face communication.
Thanks to its virtual nature you won't have to leave the comfort of your home, among many other benefits. Exhibitors' advantages are: effortless user identification, better selection of applicants and easier logistics. Visitors' advantages are: less time consumed in total, enough time to visit many more booths and better overview of all opportunities in one place.
ŠANCE Islands Job Fair is set on tropical islands. The rich accompanying programme, as well as all contests for real world prizes are present at the virtual fair as well.
The next virtual Job Fair is set for early February 2022. The exact date is to be delivered.